One of the fascinating artistic works inside the Sedlec Ossuary is the big chandelier of bones in the center of the Church of Bones. The immense chandelier contains at least one of every human bone.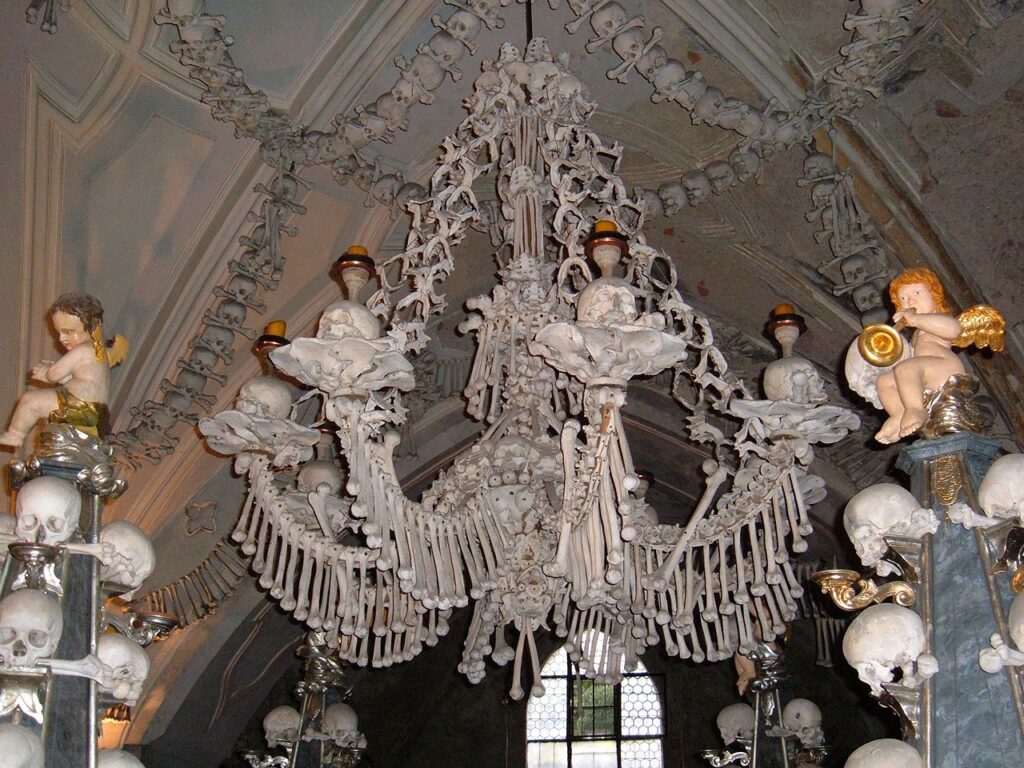 Another impressive artwork is the coat of arms of the Schwarzenberg family, which is also made of human bones. While there are other macabre places to visit in Europe, like the Paris Catacombe, the Sedlec Ossuary is unique.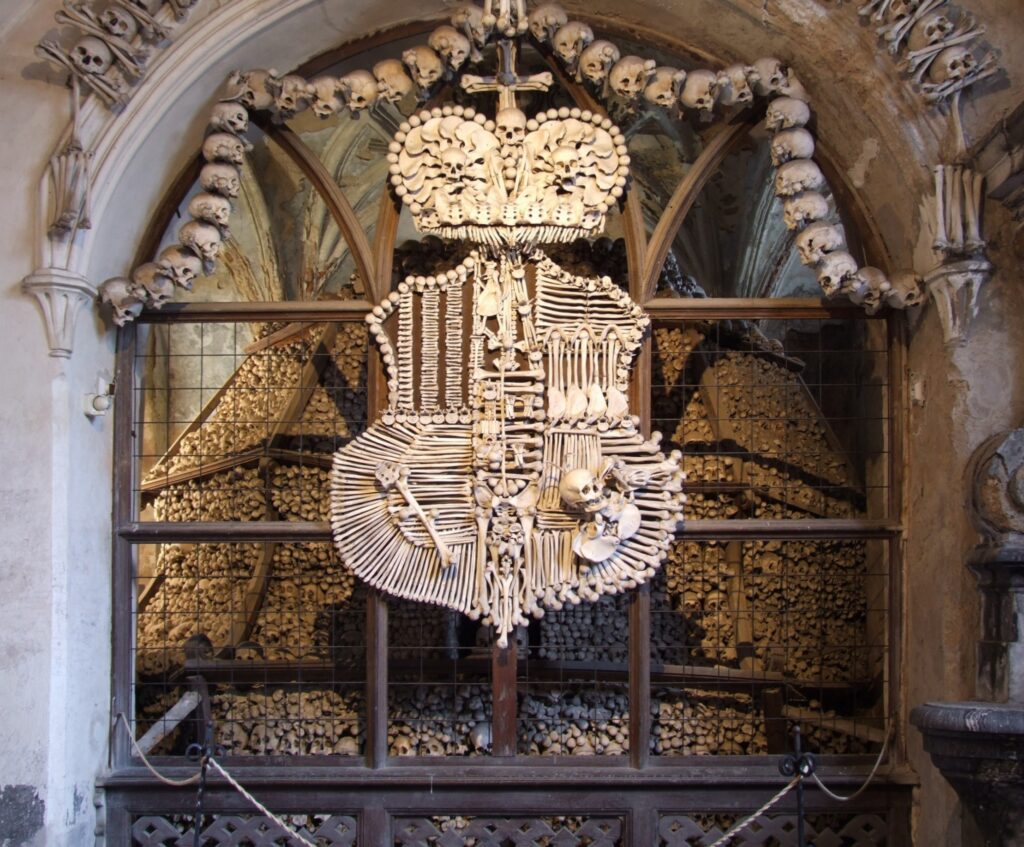 You may wonder how all these bones were craved in a small chapel in the Czech Republic. It goes back to 1278 when the King of Bohemia sent the abbot of the Sedlec Cistercian Monastery to Jerusalem.
When the abbot returned, he brought a jar of soil from the Golgotha, known as the "Holy Soil." Soon people from all over the place desired to be buried in Sedlec. Thus, the cemetery there had to be expanded.
In the 15th century, a Gothic church was built near the cemetery, and its basement was used as an ossuary. The bones stayed there for centuries till 1870, when a woodcarver named Frantisek Rint was appointed to place the bones in order. The result was impressively shocking.
Finally, the Sedlec Ossuary may seem dreadful, but you will most likely not find it scary but peaceful while visiting it. Those 40.000 dead people wished to be buried in a holy place, so they went to Sedlec in the first place, and now their bones are right in the middle of the chapel.
For more interesting facts, check out the page dedicated to the history of Sedlec Ossuary.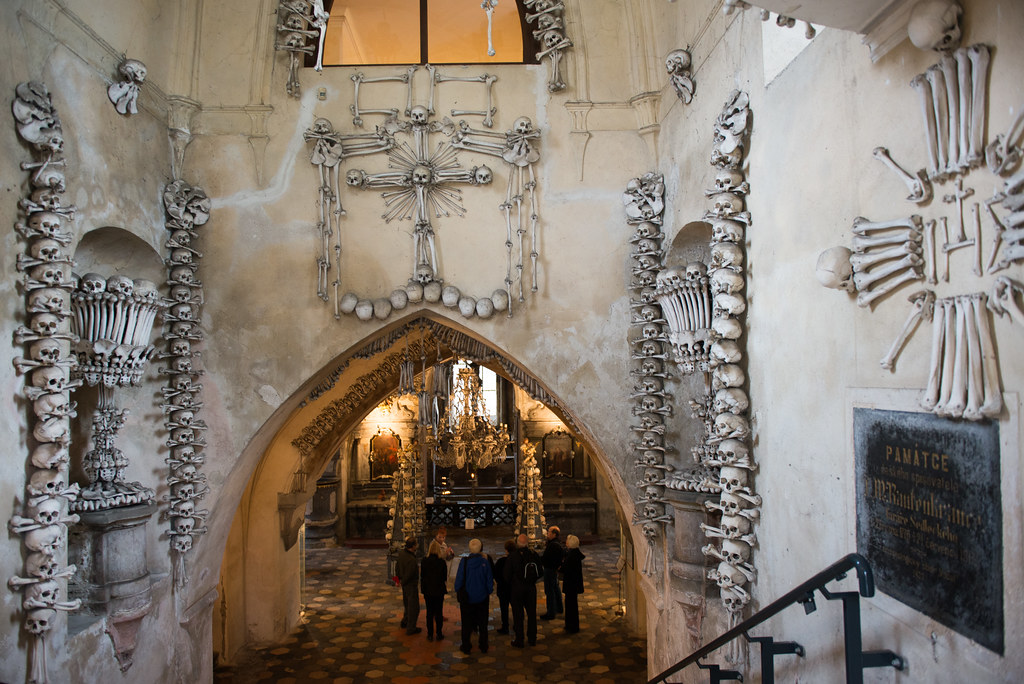 Sedlec Ossuary Tickets
SKIP THE LINE TICKETS
If you want to visit this unique masterpiece, you can travel to Prague, the capital of the Czech Republic, and from there, you will make a 1-hour trip to Kutna Hora.
Now You Can Buy Your Tickets Online!
Skip The Line and Buy your tickets securely online here:
Kutná Hora Hotels
ACCOMMODATION
Planning to visit Sedlec Ossuary?
You can book in advance to secure your dates! Get the best deals with our trusted partner online!
Choose Your Location and Book Here!
TICKETS AND TOURS
Together with our partner Online, we now offer tours from Prague and Kutna Hora.
Plan Your Visit Online and Book a Tour Here: